A special update: Recently, Tree House had a very special Saturday when not one but three cats with special needs found loving homes!
Andee, who was featured for our Lights of Love Tributes, Abbie, and Flyboy have all had challenges in their lives. On the Saturday of Tree House's Black Cat Ball, they all received the home they so needed. Text messages came in from the shelter as staffers and volunteers were setting up offsite for the evening's event and word spread that not one, but two, and then three special-needs cats were adopted! It is heartwarming when cats whom some might think are not worth all the effort, or who are overlooked by many people due to their challenges, get the home they truly deserve.
Andee's pet parent and cat brother had both passed away, and she was all alone in the world trying to find her way. Like many senior cats, Andee battled chronic health issues. She dealt with arthritis in both elbows, urinary crystals causing her discomfort, a chronic ear infection that left her with a "crumpled" ear. She won over staff and volunteers alike with her quirky deep meow and sweet nature.
A supporter of adopting special-needs cats, Kathleen had previously volunteered at Tree House's Bucktown Branch Spay/Neuter Clinic. Recently, Kathleen and Tim had lost Señor Meow, a special-needs cat they adopted from Tree House several years ago. Kathleen decided to stop by our new location, if only to visit with the cats. She noticed Andee with her "crumpled" ear and was curious. Andee started meowing and rubbing against Kathleen's legs and hopped up into her lap the moment she sat down. When Tim met Andee later, he also knew that she was the one.

Andee content at home
Kathleen shares that "Andee clearly loves being in a home of her own again. She has surprised us by showing us that even though she's an older cat, she still enjoys playtime. She found our stash of cat toys on her own, and once a day she carefully selects one of them and initiates a soccer or hunting session. Her arthritis doesn't seem to slow her down, and she sprints through the house a couple of times a day, and when it's time for dinner she takes the stairs like a cat half her age."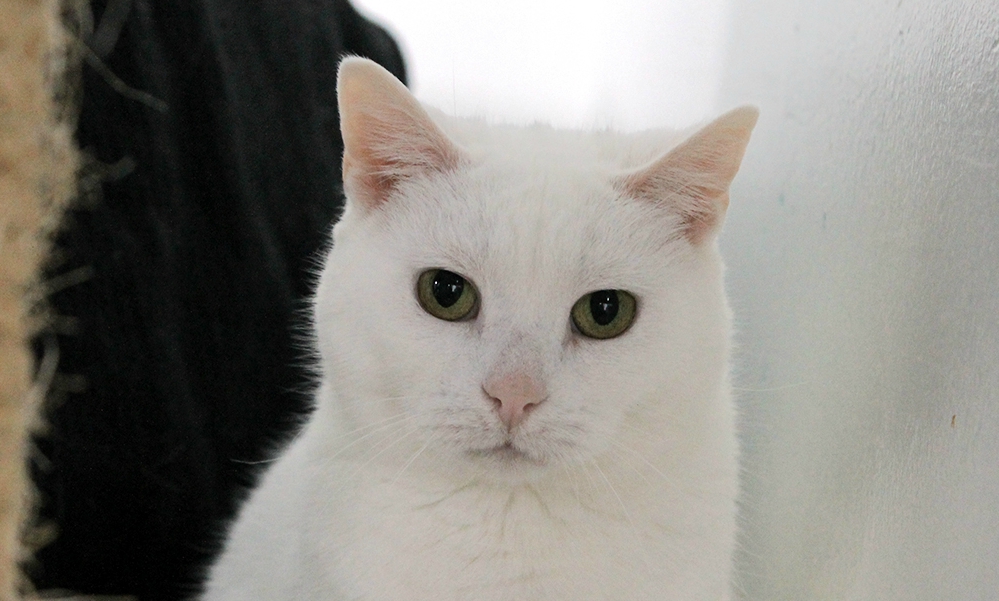 Abbie
Abbie had been waiting for a home at Tree House for a couple of years. Tree House saved her along with several other cats who were living in a home that was overrun with cats. The cats had been suffering from long-term lack of proper care. As a result, Abbie, who is a sweet and gentle cat, was very wary of humans. She simply needed a patient adopter who would give her a chance. That chance came in the form of a young boy in search of a cat with whom he could bond. They visited Abbie several times, and this young man's mother shared that he looked at his Mom one day and let her know it was the day, and Abbie received the best gift – a new home! What a wonderful story. Often, animals and young people have a special language.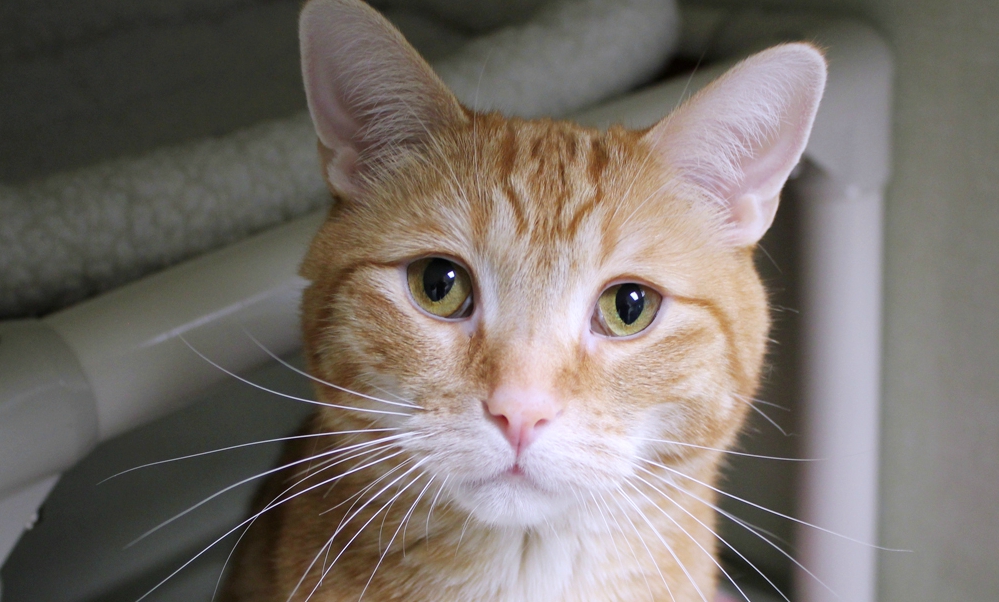 Flyboy
Flyboy struggled with the shelter environment. The sweet cat inside was masked by his outer fear which caused him to become easily overstimulated. He would communicate his tension with nips which made it difficult for people to understand. Yet, he would also lounge on the laps of volunteers, signaling that he had a tender side. His adopter saw his photo online and came for a visit. She took the time to get to know Flyboy and "listen" to what he was trying say in his own language. She explained that when she was growing up in Germany, "red" cats were known as "devil cats". She really wanted to give a red cat a chance. Once he became comfortable, Flyboy settled onto her lap for nearly an hour, enjoying forehead pets, while she learned all about his special care. It was a perfect match!
We salute all the special people who open their hearts and homes and take on the care of senior cats and cats who have special medical and emotional needs. While not every cat at Tree House is young or perfectly healthy, we believe that they are perfectly wonderful and deserve a home and a chance at happiness.
Give a cat like Abbie, Flyboy, and Andee the home they deserve. Help us spread the word.