A couple of weeks ago, Lori called Tree House from Chicago's Portage Park neighborhood asking for help with the cats roaming around her block. Bob Sutton and Elise Ericksen, Tree House Community Cats Field Specialists, went out to investigate and were amazed by what they saw.  Bob shared, "There had to be at least 20 to 25 cats milling about when we got out of the van." Elise added, "It's unusual to see so many cats in the middle of the day. That tells me there must be many more around here."
A Common Situation in Many Neighborhoods
This situation is prevalent in many neighborhoods across the city, and it underscores the fact that there are hundreds of thousands of outdoor cats living around us. Most are feral cats. Some are strays that can live indoors.
An Expanded Commitment by Tree House
In August, the Tree House Board of Directors and senior leadership completed a strategic planning process and committed to refocus and redouble the organization's efforts to address community cats.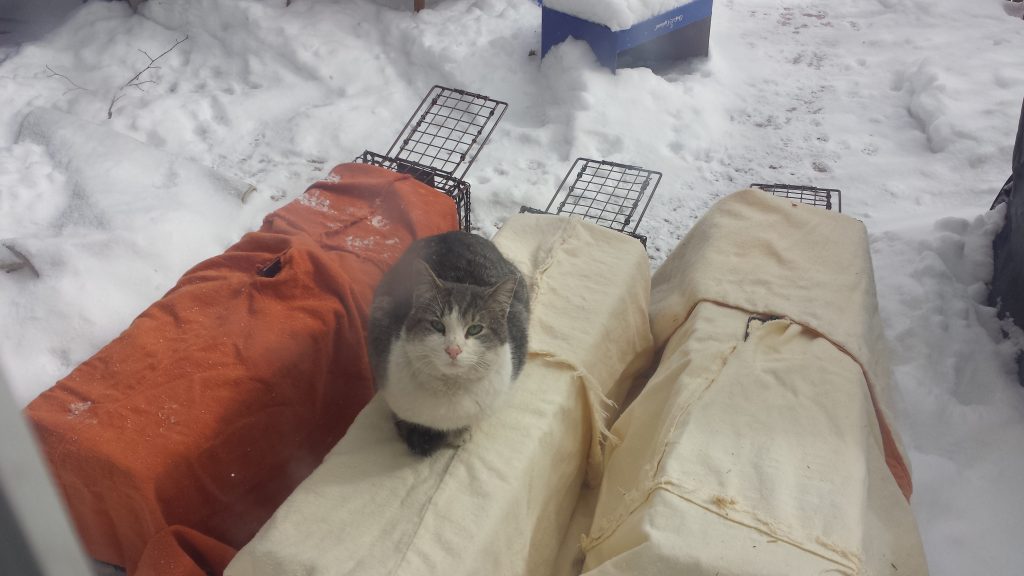 The Portage Park cats are an example of how Tree House works with residents to create safe and healthy environments for outdoor cats while working to contain the population through spay/neuter efforts. The first step is working with neighbors to carry out targeted Trap, Neuter and Return services focused on the area's outdoor cats.  Fewer cats having litters is key to making a dent in overpopulation. Second, Bob and Elise recruit volunteers to serve as Colony Caretakers. The Caretakers regularly feed the cats and check for health issues. Many also provide winter shelters for their colonies. Caretakers also watch for new cats coming into the colony so that Tree House and volunteers can immediately trap and neuter the newcomers to prevent pregnancies and the birth of more community cats.
Together We Can Create a Better Environment for Outdoor Cats
With community investment and teamwork, communities can manage their cat populations and provide safe, healthy environments for outdoor cats in their neighborhoods.
Tree House Director of Operations Speaks About Community Cats
Darlene Duggan, who manages the Tree House Community Cats program, recently talked about the future of community cats and the issue of cat overpopulation. Listen to the interview here:
You can be a part of the solution by donating to support our efforts to help community cats.