Toby is an incredibly sweet cat who was TNRed (trap-neuter-return) as part of Tree House's Community Cats program when he was approximately a year old. Toby tested positive for FIV (feline immunodeficiency virus) but other than that was in good health. At one point, we thought Toby would be a good candidate for Tree House's Cats at Work program. This program places community cats (or outdoor cats) in a managed outdoor colony where they have a caretaker who provides the cats with shelter, food, and veterinary care. These cats then provide "green" rodent control; their presence alone is often enough to deter rats from an area. However, it was soon apparent that Toby was incredibly friendly. He was also closely bonded to another cat named Pegasus.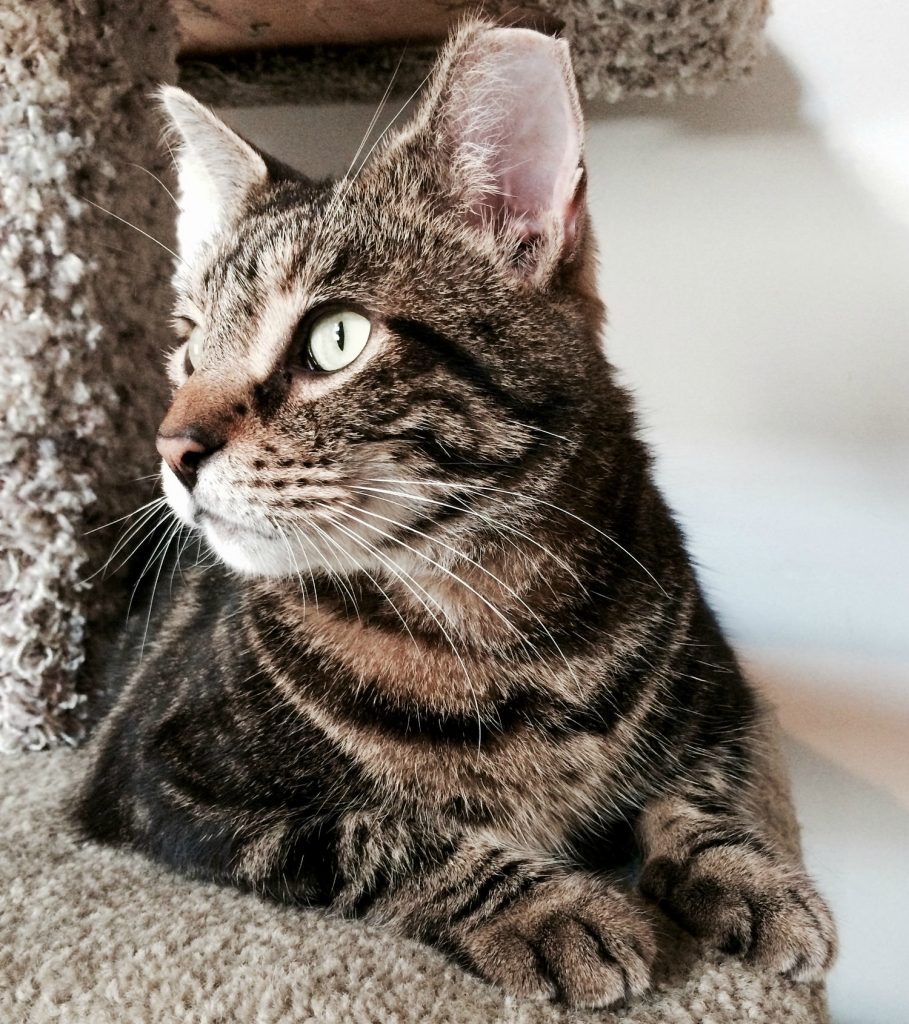 Toby and Pegasus were placed together in a foster home, and their loving and gentle sides further emerged. Over time, the cats' foster parent became attached to the boys and wanted to adopt them. Unfortunately, it was not meant to be, and Toby and Pegasus were placed on our adoption floor. The pair was so tightly bonded that it was important for them to be adopted together, making it more challenging for them to find a forever home. The two cats waited a year and a half before they were finally adopted. It was wonderful to receive updates on how well Toby and Pegasus were settling into home life. Sadly, due to no fault of their own, the cats were returned to Tree House this past May, shortly after celebrating their one-year adoption anniversary.
Upon his return, Toby was diagnosed with several health concerns including early signs of a URI (upper respiratory infection), something that can become very serious for an FIV+ cat if not quickly managed. Tree House was in the midst of moving into our new shelter, and Toby was one of the first cats to stay in our new clinic isolation ward to recuperate. Meanwhile, Toby's cat brother, Pegasus, was placed on a wet food diet to assist with his weight and health. We transitioned Toby to an all-wet-food diet so that he was able to join his brother in one of our new cat adoption colonies for cats on wet-food only diets.
The pair was among the first residents of our new shelter and quickly made themselves at home in one of our new adoption rooms. This duo has become quite the shelter ambassadors since our July opening. Both cats are sweet when meeting new people and have a tendency to show-off, playing and chasing one another. They love hanging out on our "catios" (cat patios) as well as receiving attention from visitors. The cats enjoy children and welcome cuddles and pets from many of our youngest visitors.
Both Toby and Pegasus have moved around quite a bit in their lives and are ready to settle into a home together. If you are interested in meeting these two wonderful cats – learn more about Tree House adoption here. Plus, help us spread the word about these loving, happy guys.