What a Celebration!
We were thrilled to welcome more than 300 guests to our Grand Opening Celebration this past Saturday.
This was a historic weekend for Tree House as we cut the ribbon on our new, state-of-the-art facility. We share this celebration and give many thanks to our supporters, donors, volunteers, and friends, both in Chicago and around the country, who helped make this dream a reality.
The festivities began on Friday with an intimate gathering for our Ribbon Cutting Ceremony and a private reception.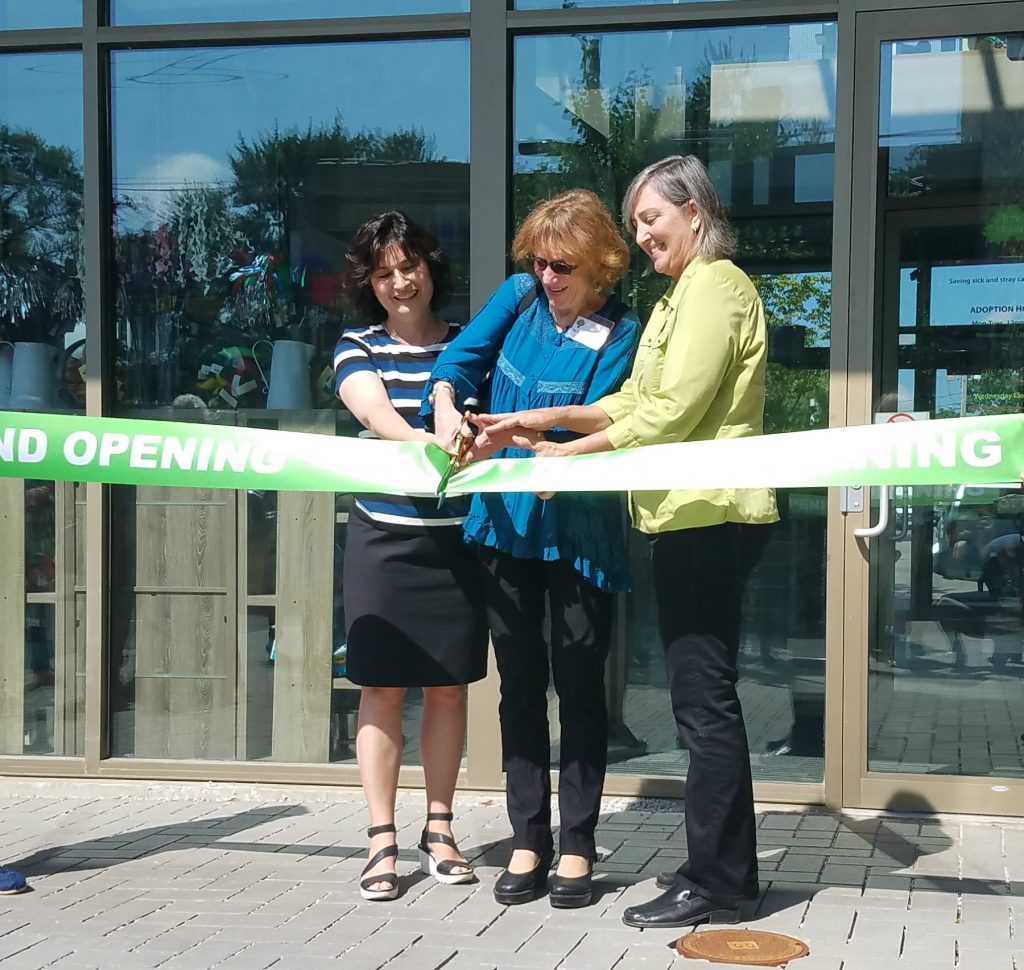 (pictured l to r: Ald. Debra Silverstein (Chicago's 50th Ward), Colleen Currigan, DVM, Tree House Board President, and Kerri Burns, Tree House Interim Executive Director)
More than 300 Guests Joined the Celebration
On Saturday, we were thrilled to welcome hundreds of guests who joined in our public Grand Opening celebration! Thank you to everyone who visited.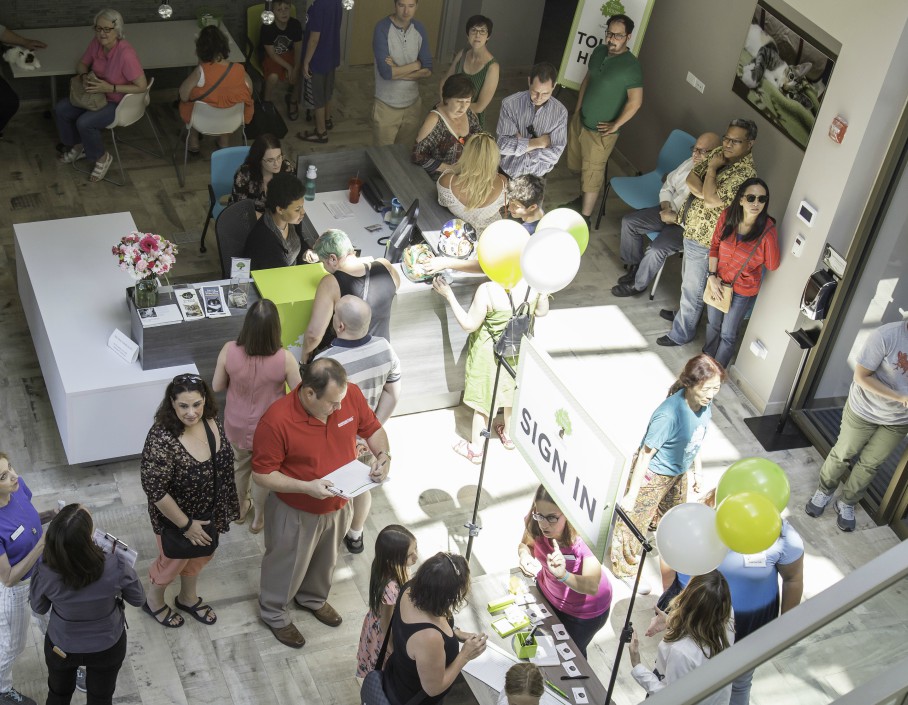 And 22 Cats Found Forever Homes
Plus, we adopted out 12 cats on Fri & Sat combined, and 10 more found homes on Sunday as many guests came back after meeting the cats!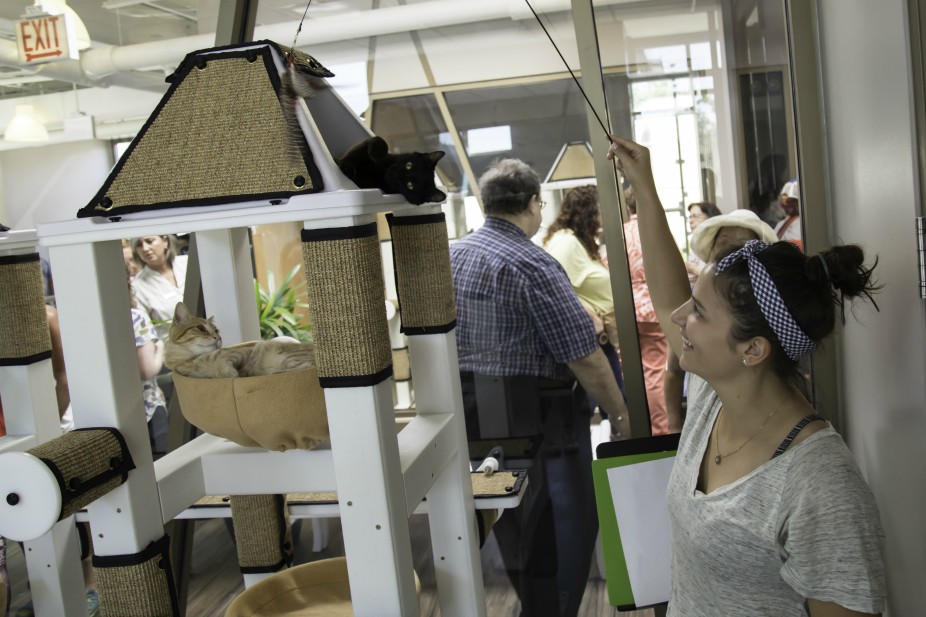 Introducing Purrfect Roast Catfe
We also gave everyone a sneak peek of our cat cafe – the Purrfect Roast Catfe, prior to officially opening to the public.
Windy City LIVE (ABC7) Stopped By the Catfe Today!
And, we were thrilled to welcome Windy City LIVE – ABC7 to Tree House today to check out Tree House and the Catfe – Check out the video! Watch our website for more details to come about the Catfe, special tastings, and opening.
We are excited for what the future holds and for all the sick, injured, and stray cats we will be able to help – who will have a second chance.
Thank you to everyone!