You're Invited – Help Us Celebrate the Future
On Friday, July 28th and Saturday, July 29th (see schedule below), we'll celebrate a Grand Opening Weekend for our new, state-of-the-art, animal shelter. Our new facility is one of the most innovative animal shelters in the country and the largest cat-focused shelter in the state of Illinois. Forward-thinking from its inception, Tree House's new shelter, located at 7225 N. Western Ave, Chicago, is a model for what animal sheltering can be and exemplifies how far animal welfare has progressed.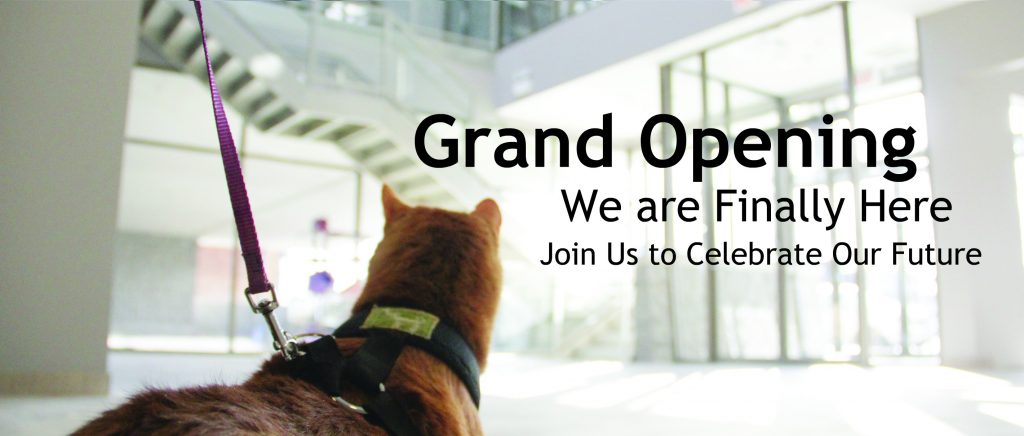 "This facility changes the way many people think about animal shelters," stated Tree House Interim Executive Director, Kerri Burns. "This new shelter provides an enriched, cage-free environment designed to reduce stress on the cats, improving their quality of stay until they find a home. And our new resident clinic enables us to provide advanced, in-house care to seriously injured and ill cats."
New Facility Benefits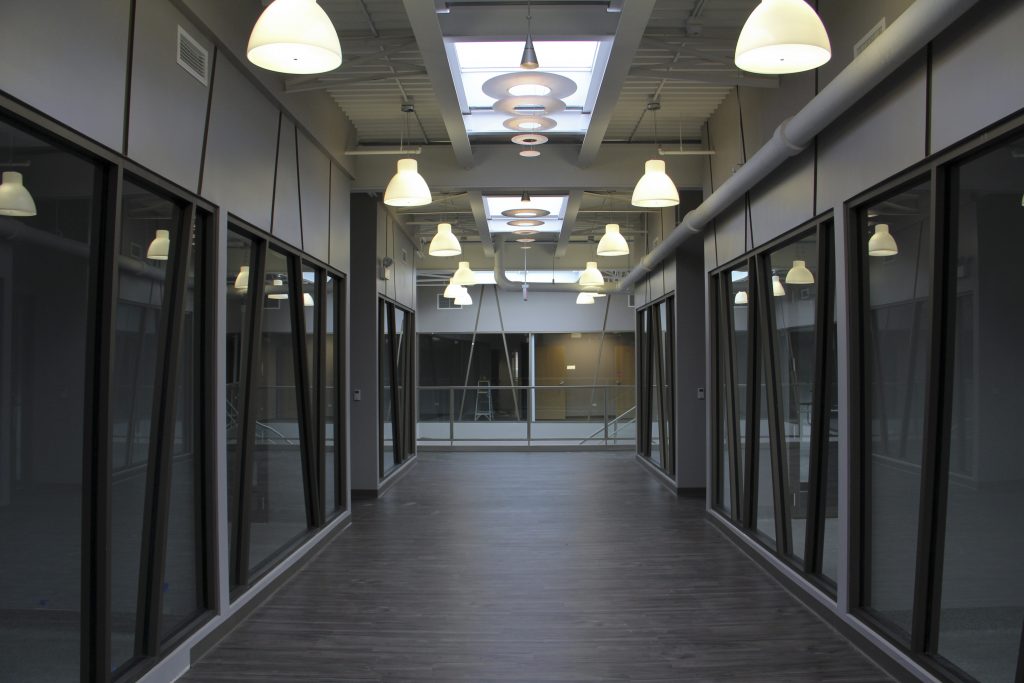 Cat catios (enclosed outdoor cat patios) providing fresh air and outdoor access for cats
Diverse cat adoption rooms equipped with heated floors, calming spaces, expansive windows and healthy stimulation options
Modernized, in-house veterinary clinic providing advanced veterinary care to resident cats and expanded care for cats with serious injuries and illnesses
Saving More Cats
In 2016, Tree House placed more than 1,000 cats in loving homes. Over time, this new facility will enable us to more than double the number of cats rescued and placed each year.
Grand Opening Weekend Schedule of Events
 Ribbon Cutting Ceremony – Friday, July 28, 10:00 a.m.
 Public Grand Opening – Saturday, July 29, 1:00 – 4:00 p.m.

Guided tours will be available during this time
Introducing the cat cafe