We are grateful to everyone who joined us for our first Holiday Open House since moving into our new shelter. We were glad to welcome nearly 250 Tree House friends and supporters to celebrate the season at our new home. The evening featured our Lights of Love Lighting Ceremony during which we lit thousands of lights as a symbol of the Tributes our supporters made to honor and remember the special people and pets in their lives.
A Night to Remember and Honor
Thank you to everyone who donated for a Tribute Light. What a wonderful way to celebrate someone special in your life while giving back to homeless cats. We cherish the beloved people and pets whom have been lost with white lights and celebrate those still in our lives with multi-colored lights.
Stop by at This Special Time of Year – The lights will remain lit throughout the month of December. You can still make a Tribute Light donation for a beloved person or pet and learn more – here. We welcome everyone to stop by during the holiday season to see the shelter "dressed" for the holidays.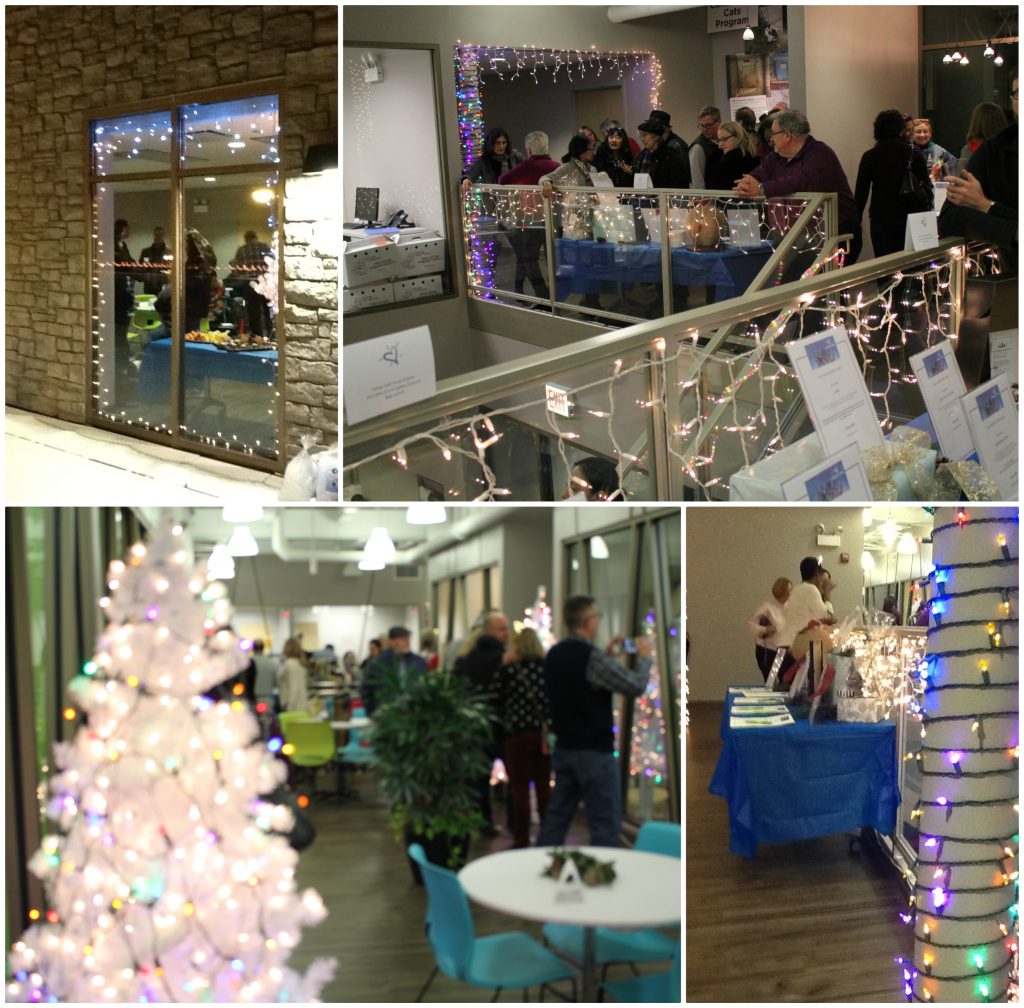 Guests enjoyed refreshments, the cats (who were eager to greet visitors – the kittens enjoyed showing off a bit), our silent auction, and meeting new friends and fellow animal lovers.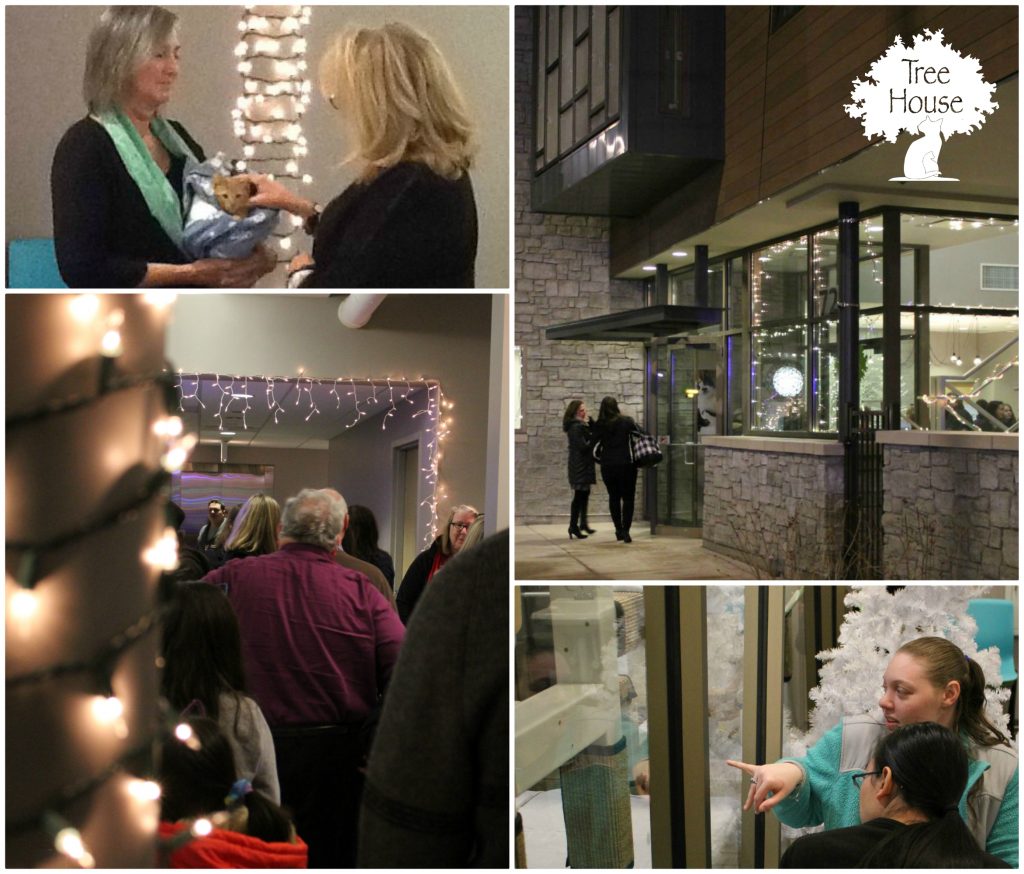 A kitten named Dabble also made an appearance. Dabble was abandoned on our front ledge just a few weeks ago. He had been left in a shoe box, unable to move his back legs. Learn more about his heartwarming story of perseverance here.
Thank You & Happy Holidays
It really is all about the cats and together we are making a difference in their lives. Proceeds from this event as well as Tribute Light donations are an important part of helping us continue our work.
Wishing everyone a wonderful holiday season
~ Your friends at Tree House