Our Grand Opening was just the beginning. We were thrilled to welcome more than 300 guests to our public Grand Opening Celebration, Saturday, July 29th. The festivities started on Friday with a Ribbon Cutting Ceremony and intimate reception. This was a historic event for Tree House as we opened the doors to our new, state-of-the-art facility. We share this celebration and give many thanks to our supporters, donors, volunteers, and friends, both in Chicago and around the country, who helped make this dream a reality.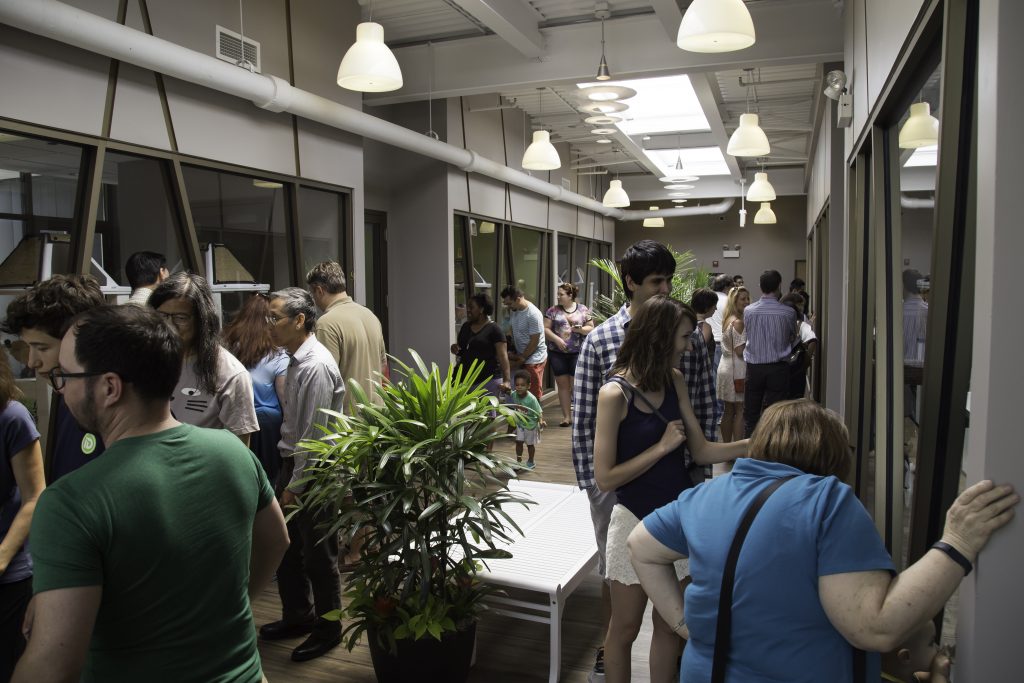 Guests Joined the Celebration
Thank you to everyone who visited.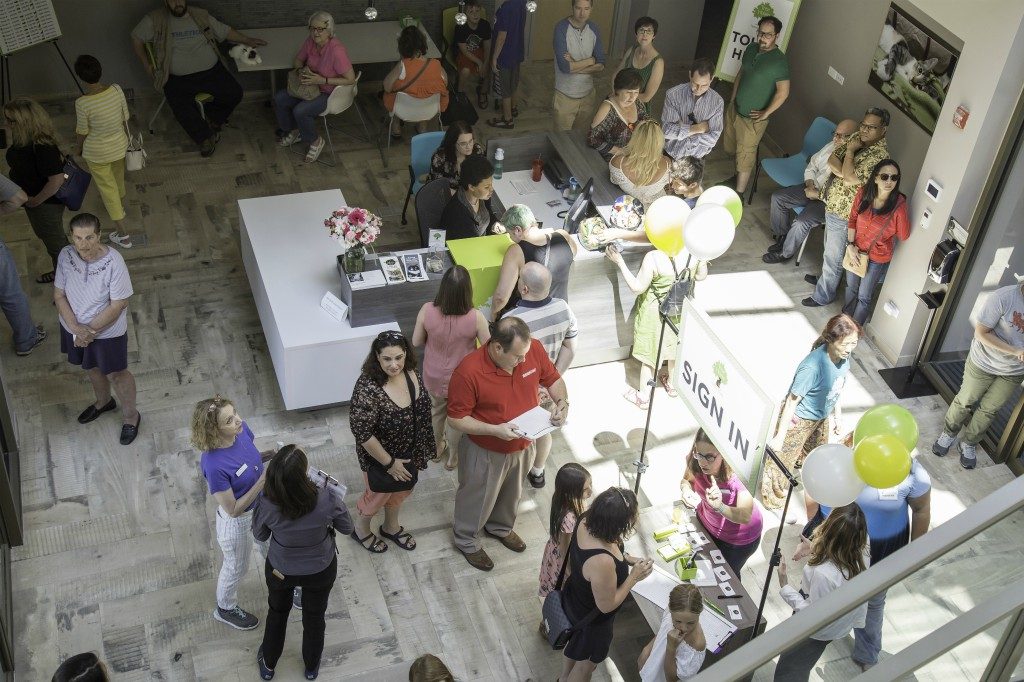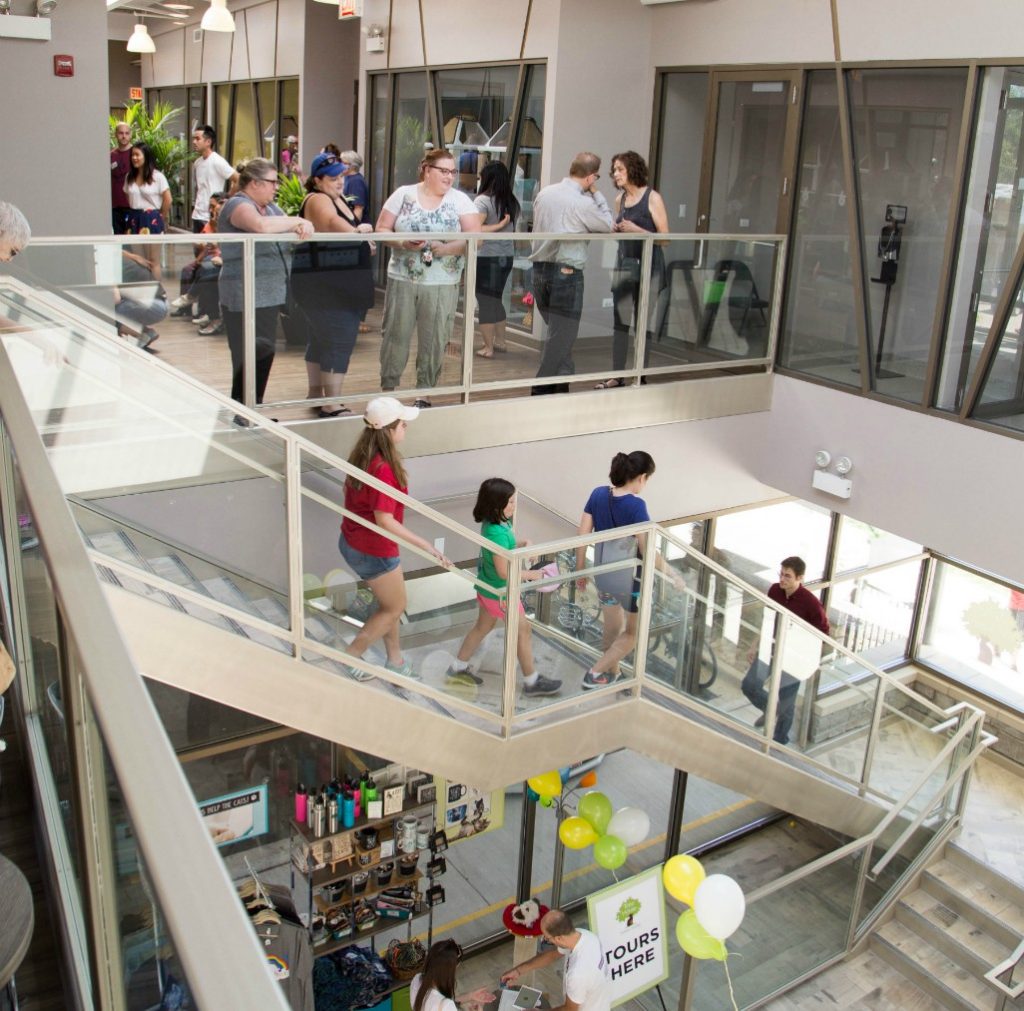 Cutting the Ribbon
Pictured l to r: Ald. Debra Silverstein (Chicago's 50th Ward), Colleen Currigan, DVM, Tree House Board President, and Kerri Burns, Tree House Interim Executive Director, cut the ribbon to officially open our new facility – Friday, July 28th.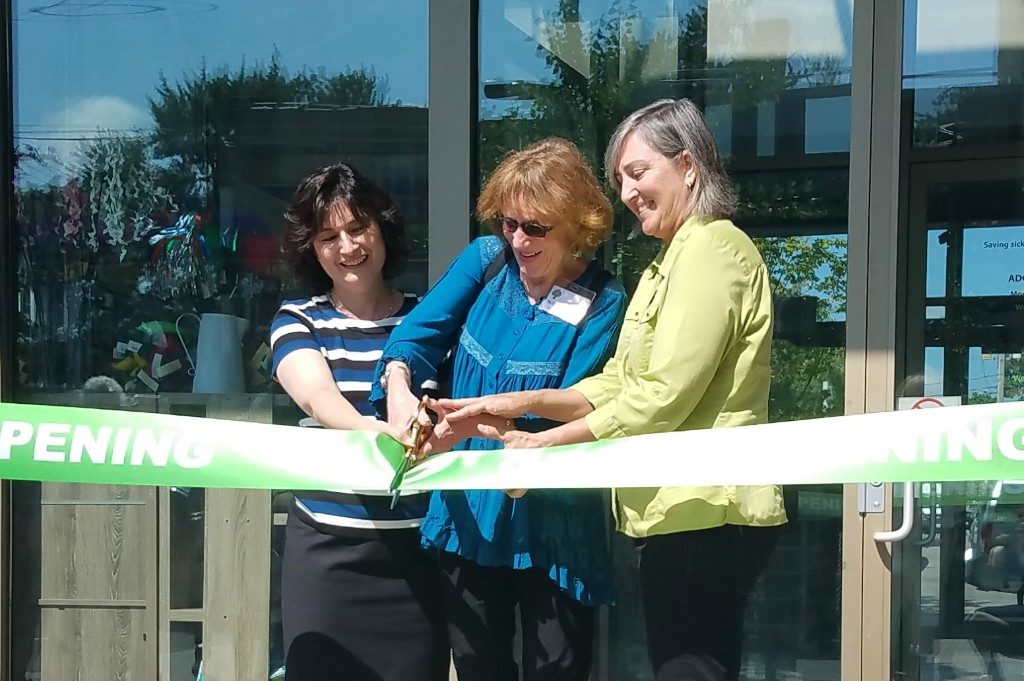 And 22 Cats Found Forever Homes
We were thrilled that we adopted out 22 cats from Friday though Sunday (as many guests came back after meeting the cats on Saturday)! Thanks to everyone who gave a deserving cat a second chance.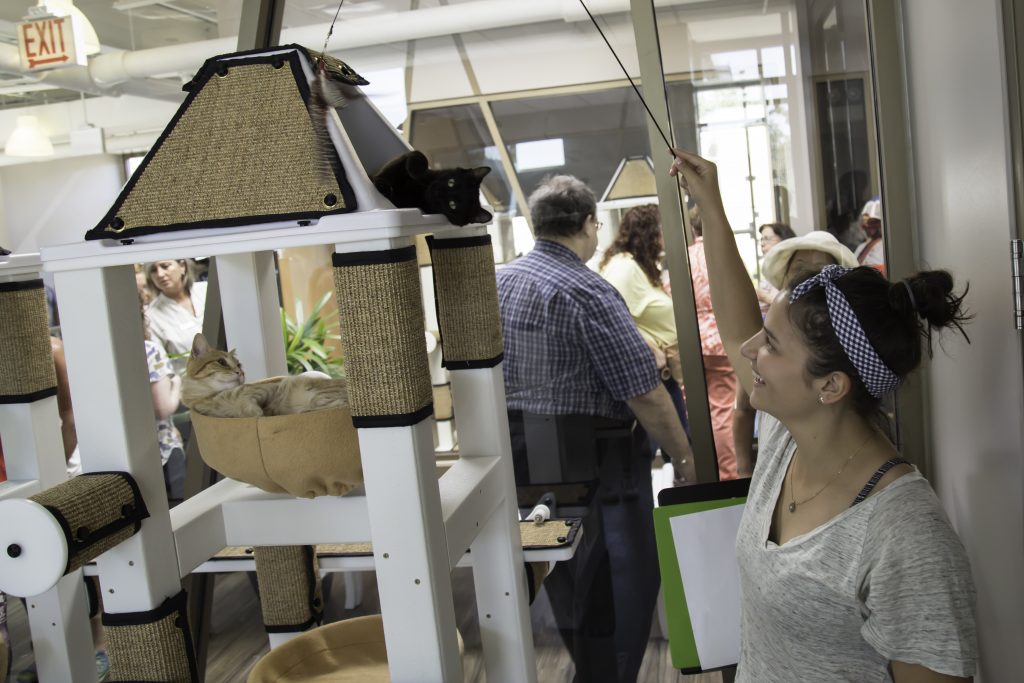 Heated Floors, Catios, "Quiet" Cat Rooms, and More
Guests had a chance to see our new cat adoption rooms which feature floor to ceiling windows, heated floors, new cat towers which provide plenty of space to jump, scratch, run, and of course curl up for a nap, and sound proofing which significantly reduces noise and creates a calming environment for the cats. Plus, our unique "catios", cat patios which provide opportunities for cats to venture outdoors for some fresh air.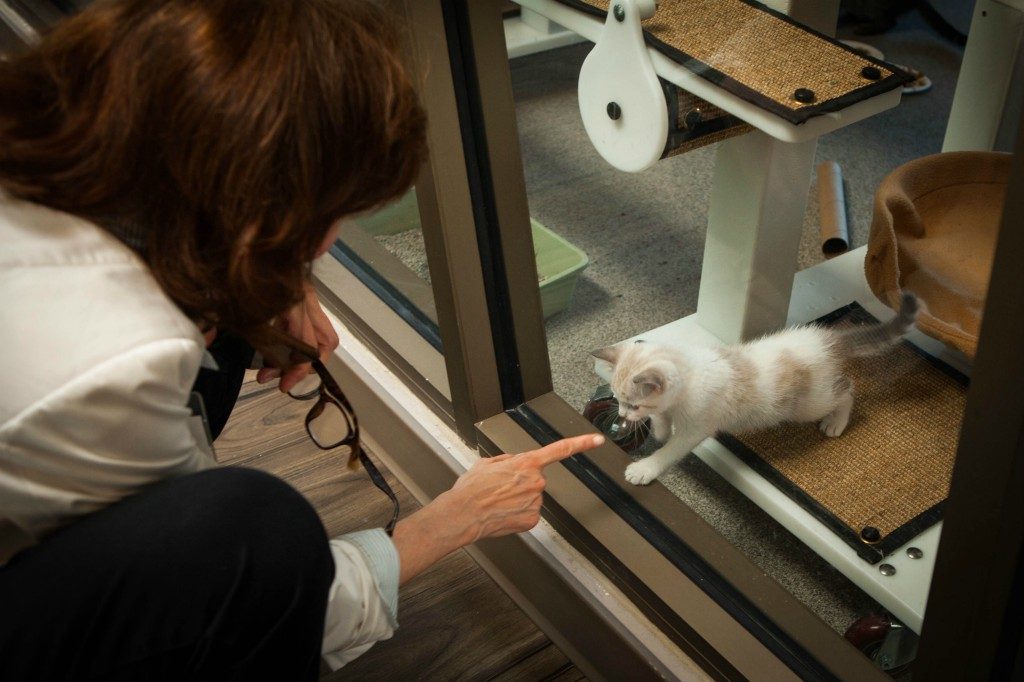 Just the Beginning
Our Grand Opening Celebration represents new beginnings for Tree House. Over time, we anticipate doubling the number of cats we can help and adopt on an annual basis.