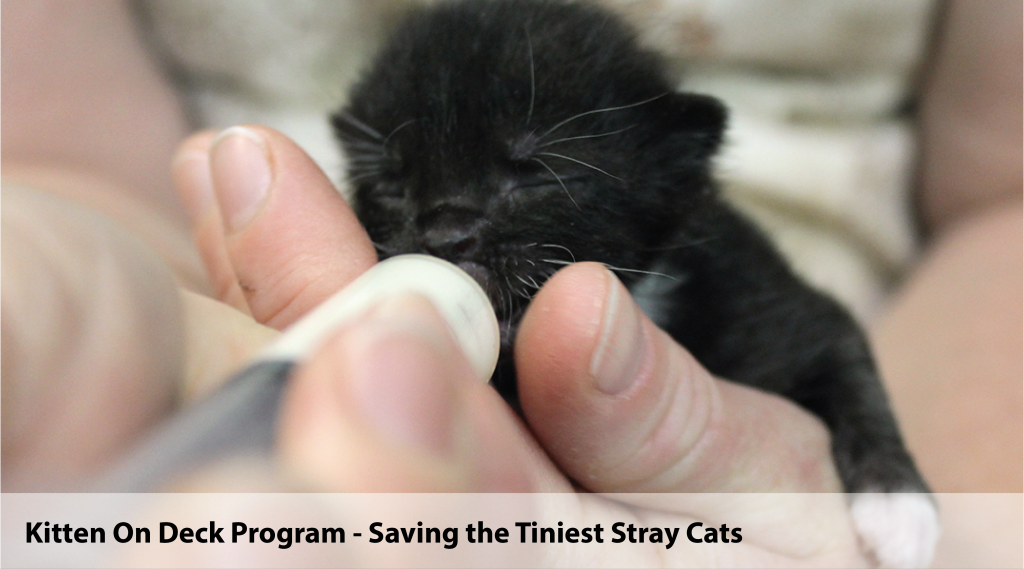 From its inception, Tree House's Kitten On Deck program has been helping lead the effort to save orphaned, bottle-baby kittens from needless euthanasia.
One of the sad realities of "kitten season" is that Chicago Animal Care and Control (CACC) becomes heavily overburdened with cats and kittens, including orphaned, neonatal kittens – or "bottle babies" as they are commonly referred to. These at-risk, orphaned kittens require round the clock care and feeding. Unfortunately, CACC does not have the staff or resources to help these little ones survive through the night; therefore, if they are not rescued the same day they arrive, these kittens are euthanized.
Saving Kittens from Needless Euthanasia
At Tree House, we believed there had to be a better way to save these tiny stray kittens and worked closely with CACC to develop a solution. As one of only a very few rescue groups approved and licensed to transfer at-risk stray cats and kittens out of CACC, the idea for the Kitten on Deck program began. Launched in 2014, Tree House used our position as an approved Homeward Bound Partner (rescue groups that have been approved to transfer animals, otherwise not eligible for adoption, out of CACC) to facilitate the transfer of bottle-babies out of CACC and into dedicated foster homes.

From a Small Idea to a City-Wide Initiative
The rewards of this lifesaving program have been tremendous, and, now in the midst of our third "kitten season", we are thrilled with the growth we've seen. What began as a small idea, and a dedicated group of rescues and fosters, has grown into a large-scale, city-wide effort. This year, there has been a significant increase in the number of Homeward Bound Partners, and many have successfully established their own Kitten On Deck program. From the beginning, the strength and success of this program has been the collaboration of a strong network of participating rescue groups and fosters joining together toward a common goal – saving the tiniest stray cats.
Leading the charge to formalize this program, Tree House is excited to see how far it has expanded and pleased to continue to be a part of this lifesaving effort.
Strengthening Tree House's Kitten On Deck Program
After two years, we've learned a lot, and at the beginning of this year, we developed a plan for the program's continued growth.
Caring for orphaned kittens is extremely hard work and the dedicated individuals who become bottle-baby fosters are truly heroes to these little ones. These kittens are at a precarious time in their lives, and without their mothers, they are helpless. They require feedings every few hours along with regular monitoring and care to ensure their well-being.
To make certain that our amazing and compassionate fosters have the tools and knowledge they need to perform this lifesaving work, we established new foster approval and support systems including:
Expanded free training workshops: comprehensive guidebooks and training on bottle-baby care
Mentor volunteers: experienced bottle-baby fosters to guide new fosters through the process
No-cost, in-house vet care: for all kittens who are part of Tree House's Kitten On Deck program
Kitten-care packs for the entire experience: from KMR (bottle food) and feeding supplies all the way through to cat food and litter as the kittens grow
In-depth application process and phone consultation: to ensure fosters have adequate resources
Adoption admission to Tree House: guaranteed admission to one of our adoption centers once the kittens have received all the necessary veterinary treatment and have been approved as ready to be adopted into their new forever home!
Nanny and temporary fostering process: providing bottle-baby fosters much-needed relief
They Need You – Ways You Can Help
In addition to the regular veterinary care, many of these kittens struggle with illness. Your donation helps with clinic fees and a variety of costs related to the ongoing care of these kittens. Your gift helps us give them the best chance we can to survive.

Become a Bottle-Baby Foster – We Will Support You
We need fosters!
Tree House's Kitten On Deck program is successful thanks to the dedicated foster volunteers who care for these at-risk, orphaned kittens. Even more than some of our other programs, this program relies on volunteers in a unique way; compassionate people who give their time and efforts to help save these kittens. We receive messages daily regarding any bottle-babies that have arrived at CACC. If they are not transferred, they are euthanized. Please help, we are currently in need of additional fosters to help us save more kittens.
To learn more about becoming a foster, email:
Help with Supplies – We Need Scales
Visit our Amazon WishList to support these kittens with much needed supplies. We currently have the most need for scales! See our our WishList for a full listing of supplies.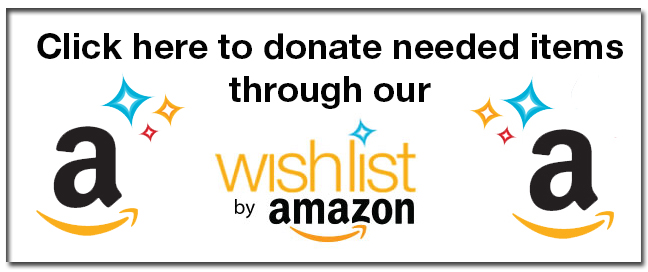 Posted by Kristine A. & Sam A.