In honor of Thanksgiving, today we're turning the keyboard over to five residents of our Bucktown Branch who wanted to share the things they are most grateful for.  From snack and toys to their dearest companions, our kitties have tons of thanks to give!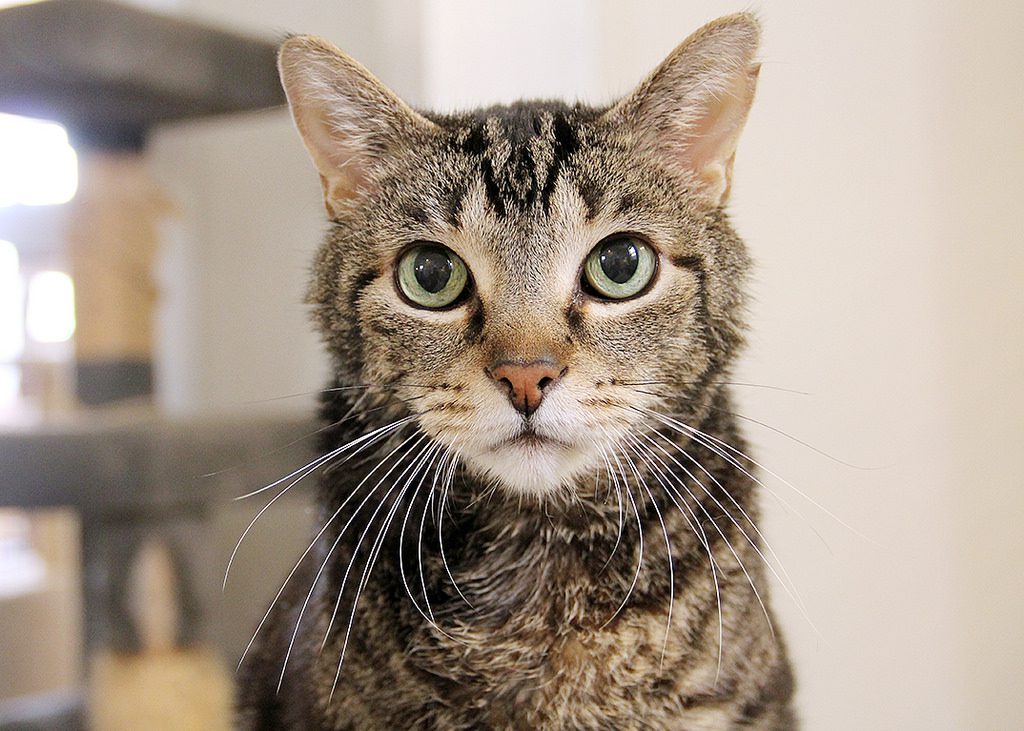 TH Resident: Mitch, age 13
Thankful for: Plentiful food
Being a senior fellow with a handful of medical conditions, a high-quality diet is one of the cornerstones of my preventative care. This Thanksgiving I am grateful for the tasty, tasty Merrick wet food that satisfies my (rather substantial) appetite while keeping my weight in check. As any volunteer can tell you, meal time is my FAVORITE time and I cannot wait to spend my Thanksgiving chowing down on a plate or two of Merrick Thanksgiving Dinner!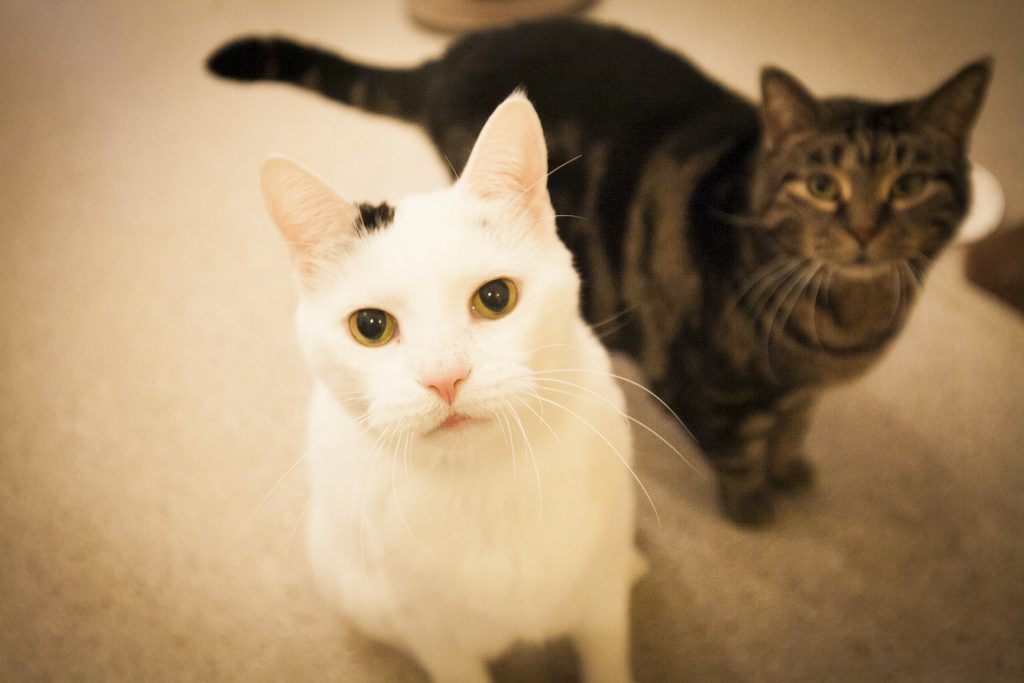 TH Resident: Jairis, age 10
Thankful for: His mother Fluff
My mom and I have led a rather hectic life, spending time in homes and shelters, together and apart. If there's one thing our experiences have taught me to be grateful for, it's the comfort of having one another. No matter what we go through, my mom is always there for me, and while I try to repay her in cuddles and kisses I can never truly thank her enough for always having my back. Mom, I'm thankful for you this Thanksgiving and every day that you're by my side!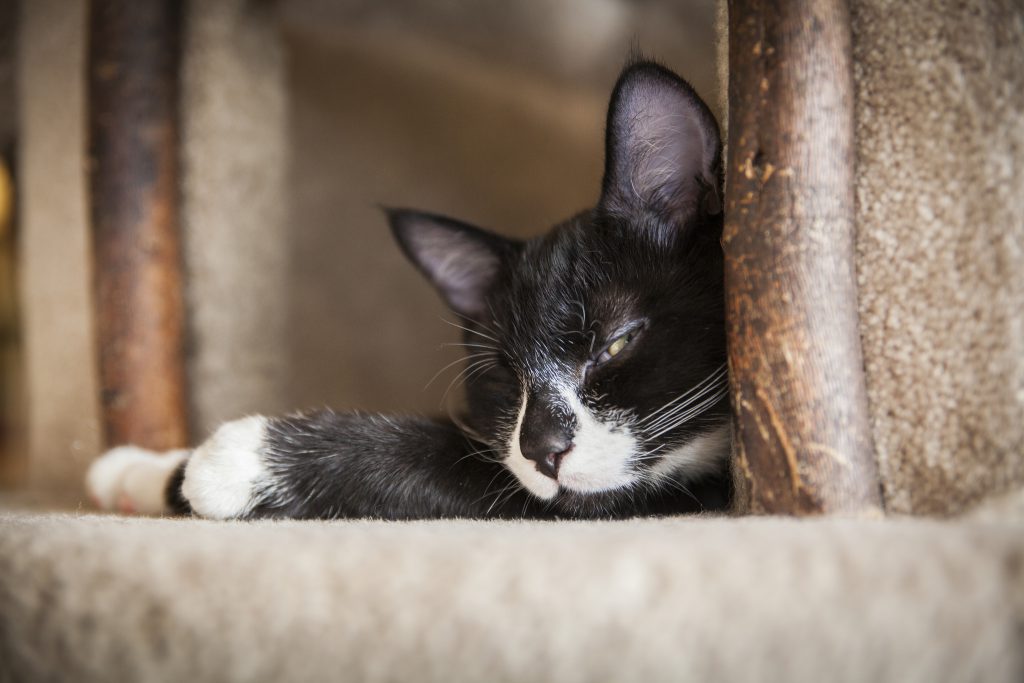 TH Resident: Ray Bolger, aged 4 months
Thankful for: Fun toys
I'm Ray Bolger, pleasure to meet ya! I live at Tree House with my three sisters, and while we may be only four months old we have enough energy to keep up with the most playful adult cats. In fact, our round-the-clock playtime can often be a little too much for the older kitties on the floor! That's why this Thanksgiving we'd like to give thanks for all the exciting toys we have to keep ourselves busy with. My sis Annie loves a good crinkle tube, while I'm partial to chasing felt mice. Like all siblings, we may not agree on everything, but we can always bond over an afternoon spent batting at wand toys. Thanks to all the nice folks who donate toys- my sisters and I really appreciate it!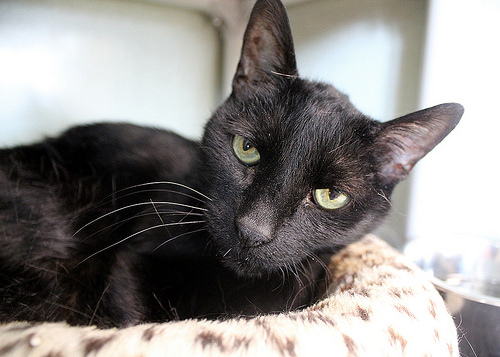 TH Resident: Daredevil Danger, age 5
Thankful for: His own space
I only recently became a Tree House resident this June, but in this short time I've moved between locations and rooms in search of the right environment. I'm a rather sensitive lad, having been declawed by a previous owner, and I have a tough time feeling safe around other cats. This Thanksgiving I'm grateful to have my own space in the Bucktown adoptions office where I'm the star of the show! I love having access to all the warm laps I want and never having to worry about another cat trying to eat my food.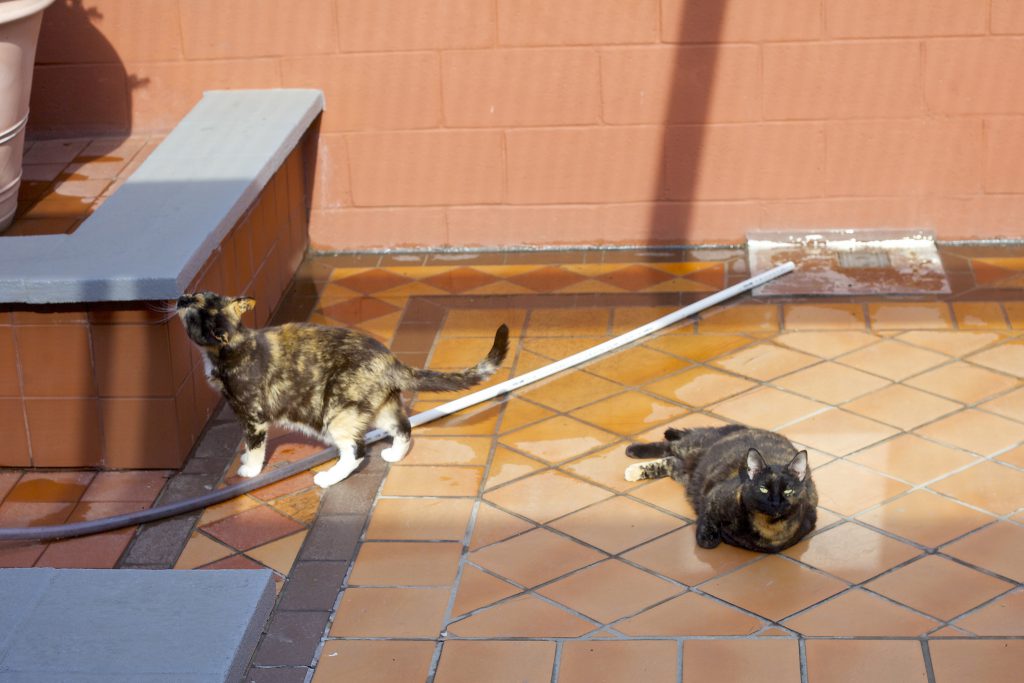 TH Resident: Hallie, age 15
Thankful for: True friendship
I've been residing at Tree House in one location or another for the past 12 years, many of which I spent hiding from humans who I feared would do me harm.  In 2008 my life changed for the better when I moved to the Bucktown branch and met my best friend and life partner Peaches, who showed me unparalleled kindness and the value of trust.  I am so thankful to have someone in my life who is always ready to snuggle or groom, and who makes me feel safe even when she's getting attention from those formerly terrifying humans.  In fact, I've even felt comfortable enough to let a volunteer brush me from time to time!  I have Peaches to thank for her confidence-building friendship.
-posted by Taylor V.