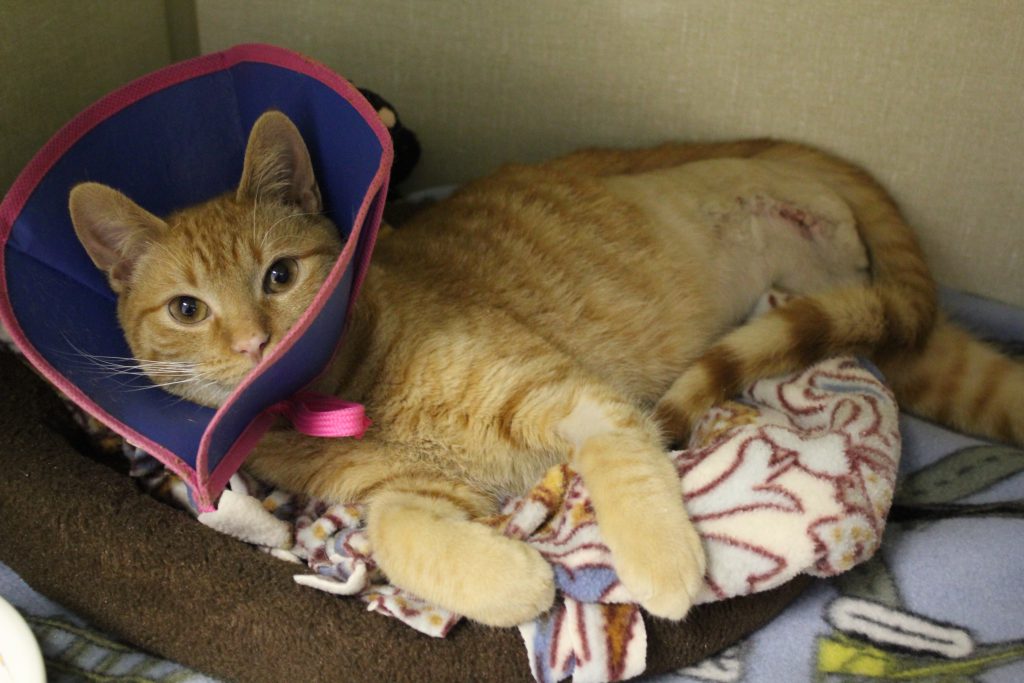 We've talked about the power of pairs on our blog before – many kitties prefer the company of other feline friends. In the past week, three purrfect pairs have found homes together. Here are their adoption stories:
Blix Waterberry (pictured above) & Niels Bohr are quite the atomic twosome. Blix is named after a movie character that survives an atomic explosion, and Niels after a physicist who made contributions to understanding atomic structure. These two were destined to be a match! Blix came to us in January with a severely injured back leg, which was removed a few days later. After a quick stay in a foster home, Blix came to live in our Pine kitten room with Niels, who came to us in early January. Niels is an FIV+ cat that loved to be heard – throughout his quick stay in our kitten room, he made quite the impression with his powerful voice. When a young couple came in to meet our adoptable kittens, these two were hard to forget… and they came back to adopt them the very next day!
Two other pairs also found new homes in the past week: Muddy Mudskipper & Powdered Toastman and Panther Tyler & Garfield Tyler.
Also adopted in the past week: Sangamon, Morris Moo, Sonny the Snoot Bar-Ba-Loot, Hugh Everett, Midnight Milkyway, Daisy Bates
Posted by Kayla M.