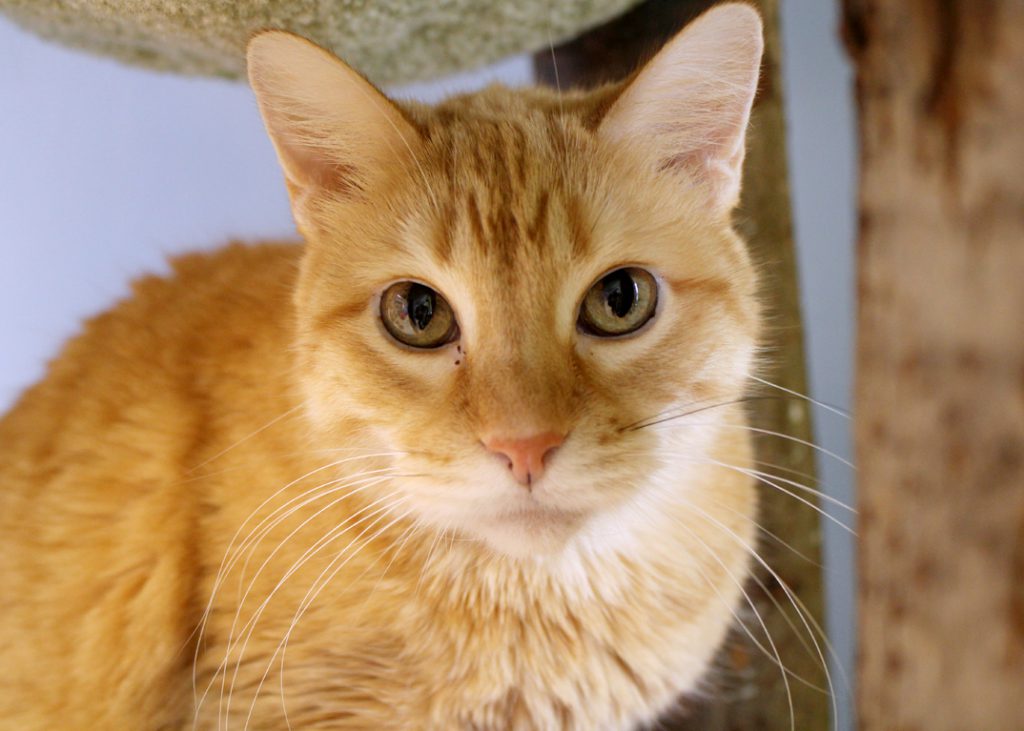 Two of our favorite senior cats were adopted! The sweet (Ida B. Wells) and the spicy (Bandita) ladies both resided in our Maple colony room, and had such dynamic personalities. Here are their adoption stories:
The sweet and unique Ida B. Wells (pictured above) came to us in November 2016 after her caretaker passed away and willed her to Tree House. She was just like a wallflower – just waiting to be asked to "dance". When you would extend a hand, she showed how much she loved pets and attention, but she was never the most outgoing kitty here at Tree House. Since Ida was entering her golden years, so to speak, she need a comfortable home to call her own. When a sweet couple came in to meet our adoptable cats, looking for an older, mellow cat, it was apparent that Ida was the purrfect fit. Cheers to Ida and her adopters on a wonderful future together!
Beautiful Bandita originally came to Tree House in November 2004, transferred from a traditional shelter. We don't know much about this petite beauty's past, but she was quickly adopted and found a home in January 2005. Unfortunately, this spicy girl was returned to us in 2016, after her adopter moved into a retirement home. We immediately found out that Bandita is an independent lady with a sassy side, but she loves laps and pets when she was feeling calm and confident. Bandita would get easily overstimulated due to being stressed out in a hectic shelter environment. Because of this, she needed a quiet and calm environment, and an adopter that truly understood her personality. A lovely lady met Bandita on a quick tour, and immediately knew that she was the perfect cat for her. She even waited a few days to come back and adopt her – she wanted to spend as much time as possible helping Bandita acclimate to her new home over the weekend! We're so thrilled for Bandita and her new adopter; many years of happiness to you both.
Also adopted in the past two weeks: Oreo Cookie, Mero, Lydia Deets & Otho, Robin Roberts, Charles Deets & Delia Deets, Ira, Imhotep, Cowbella, Rosie Hardcore, Tumbler, Maddie Ross, Benedict, Maddie Mae & Jake Jay & Jane Stieger, Farfalle, Roulette, Rigatoni, Saxophone & Swiss Miss, Beautiful
Posted by Kayla M.