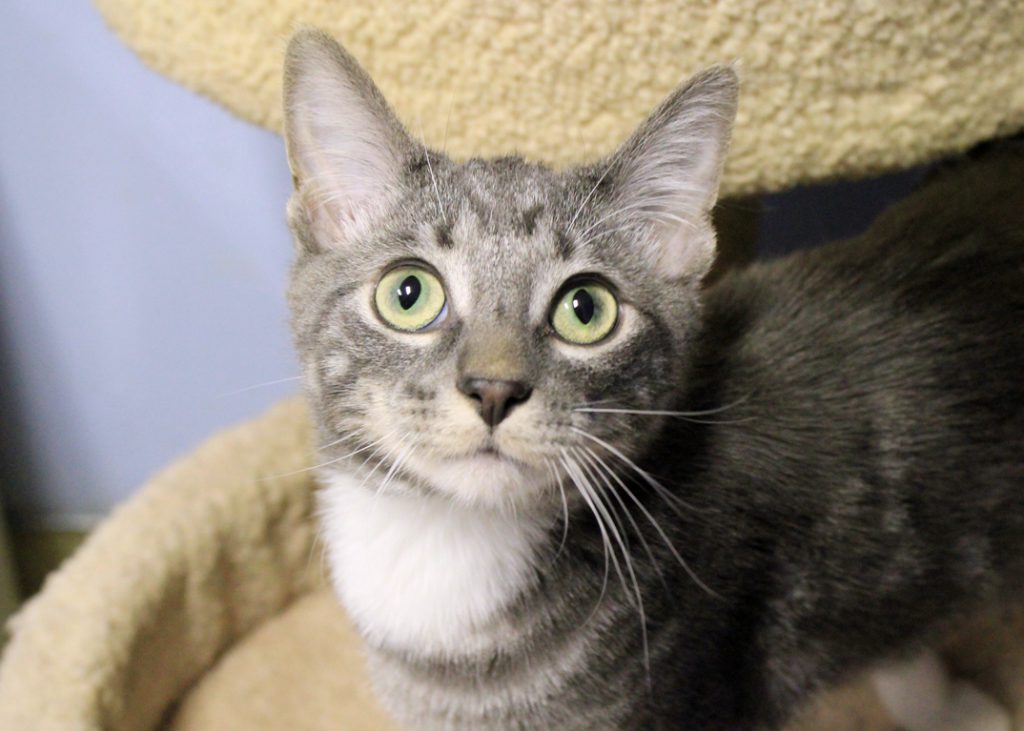 Two cats, two very unique "tails." Shelly and Dudley have lived different lives, but have one thing in common – they have been through a lot of trauma. Luckily, these two very deserving cats have found their new homes in the past week! Here are their stories:
Shelly has lived quite the rollercoaster ride of a life in her 7 years – she was originally transferred to us from a traditional shelter, adopted and relinquished to a traditional shelter, and finally arrived back to us in October 2016. With such a stressful past, this pretty, purr-y kitty needed a relaxing life for many years to come. When an adopter came in to find her match, she had a few great cats on her list – but couldn't stop thinking about Shelly and her sassy personality. Cheers to them both for finding each other!
Dudley Peachtree (pictured above) is one of our most famous felines – with almost 3,000 fans, to be exact! His loving foster mom found this poor little guy hobbling across the street with a broken pelvis and femoral head. With a lot of love and medical attention, this adorable and talkative kitty quickly healed, and Duddles was ready for cuddles on our adoption floor. He was just a bit shy at first, but after a few days, he got acclimated to shelter life – he played and snuggled with many staffers, volunteers, and potential adopters. After two weeks on the adoption floor, Dudley finally found his match! Previous Tree House adopters were looking for a buddy for their cat at home, and Dudley was a wonderful fit. We're so happy that this sweet boy has found his forever home! Read more about Dudley's story on LoveMeow.com.
Also adopted in the past week: Darcy O'Brien, Delores Abernathy, Penne, McDreamy
Posted by Kayla M.